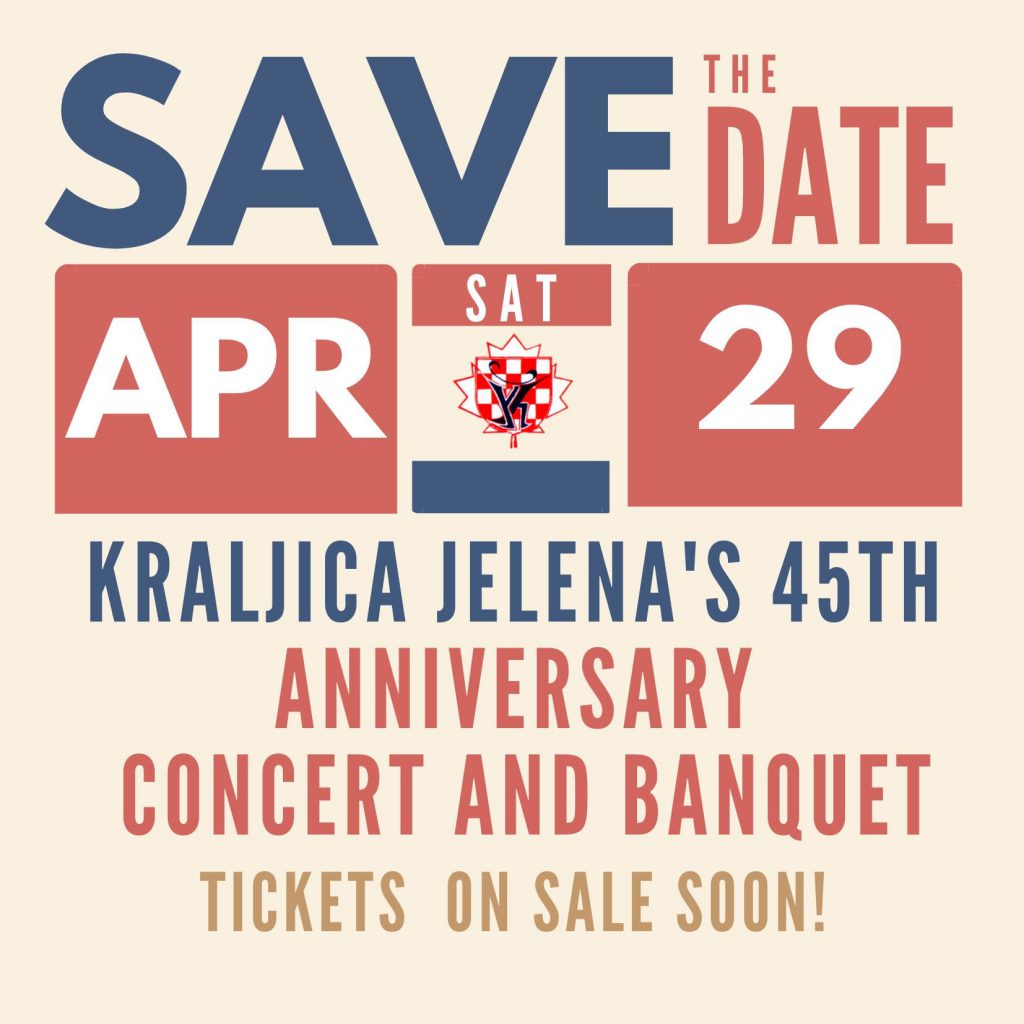 Latest Posts
CFU Festival Performance posted

This July, members of our group travelled to Indianapolis in the U.S.A. to participate in the Croatian Fraternal Union Junior Tamburitza Festival. See the video on our Multimedia page.

45th Anniversary Concert

Our annual concert is less than a month away! Tickets will go on sale this Sunday and Monday, and can be picked up at the Dom during practice hours. More details to follow!